Dans le but de soutenir mon Habilitation à Diriger des Recherches (HDR), j'ai soumis à mes rapporteurs la première version de cette thèse, intitulée: "Repousser les limites de la diffraction pour l'astronomie à haute résolution angulaire".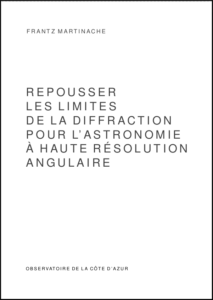 Deux versions de cette thèse sont téléchargeables ici au format PDF:
Si mes rapporteurs m'y autorisent, la soutenance de cette thèse de HDR devrait avoir lieu le jeudi 4 octobre 2018, à l'Observatoire de la Côte d'Azur, sur le site du Mont Gros.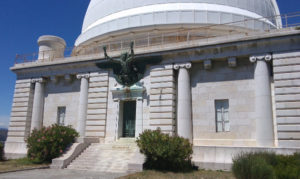 Pour les curieux, une page de Wikipedia explique ce qu'est la HDR et quel est le rôle de cette tradition qui ne semble exister qu'en Europe ainsi que dans quelques pays d'Afrique du Nord.
La thèse est évidemment écrite en LaTeX. Pour la mise en page, j'ai choisi d'utiliser la classe tufte-latex, inspirée par les publications de Edward Tufte. La lecture de son livre intitulé The Visual Display of Quantitative Information et de son essai intitulé Essay: The Cognitive Style of Powerpoint: Pitching Out Corrupts Within durant mon premier contrat de post-doctorat à l'Université de Cornell ont eu une forte influence sur ma méthode de communication scientifique: je les recommande tous les deux!